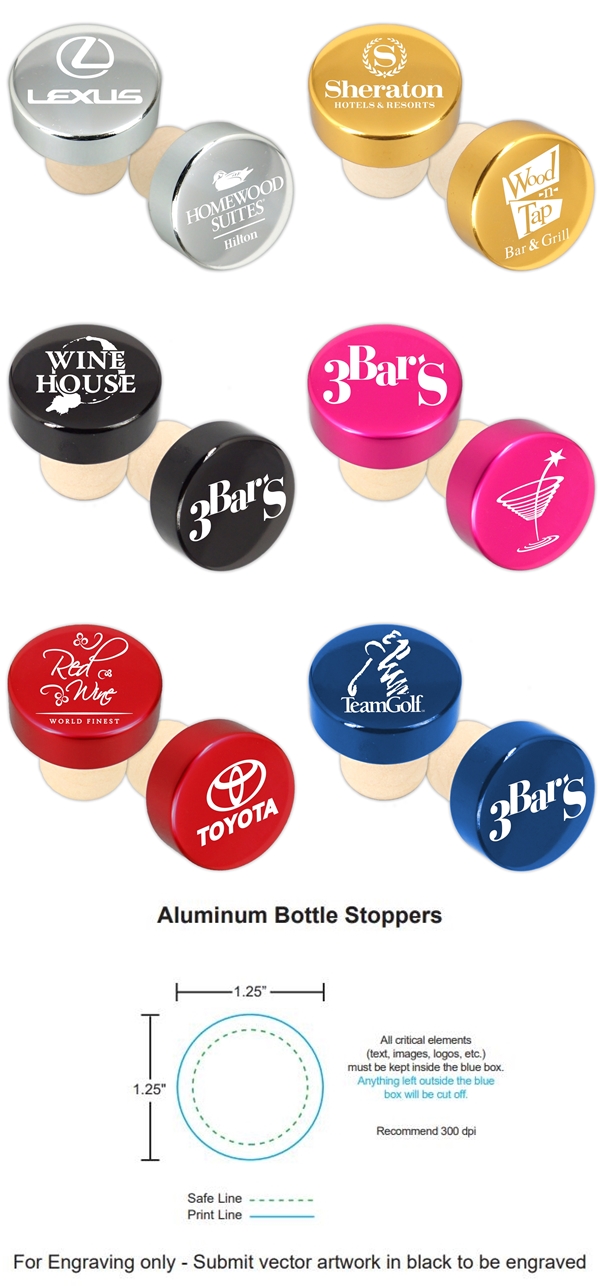 Custom Corporate Logo Aluminum Top Bottle Stopper (6 Color Choices)
Best value per piece:
$
1.52
Product Code: KS-7702000
Dimensions: 1 1/4" x 1 1/4" diameter
Keep your organization's name and message front and center with these aluminum top bottle stoppers that may be customized with your company's name, logo or tagline. Choose from six (6) metal top colors: Black, Blue, Gold, Pink, Red, or Silver. These wine bottle stoppers are great promotional giveaway for car dealers, resorts, bars, vineyards, hotels, banks and restaurants. Each stopper is made from high-quality, plated aluminum and food-grade synthetic cork. PLEASE NOTE: Sold individually. Due to customization, the minimum order quantity is 12.
Designs with corporate logos or custom artwork incorporated will require adding this setup fee to your cart: Custom Artwork Setup Fee. PLEASE NOTE: This item cannot be shipped to Canada.
Price:
$36.00 for required minimum quantity of 12

Your Ground Shipping order to locations in the Continental U.S. should arrive by (expedited shipping options are available at checkout):

Other items you might want to order: