Place card holders are essential for weddings and other events that have seating charts or assigned seating layouts in order to guide guests to their right spots. However, that doesn't mean place card holders for weddings or other celebrations have to be boring. There are many creative and unique placecard holders that will commemorate your celebration and give guests fun take-home gifts that won't cost you a lot of money, no matter how many guests you may have.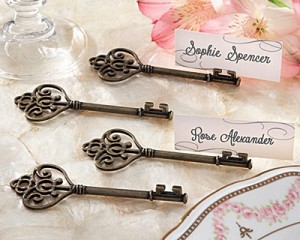 Place card holders are useful for other events besides weddings. For example, we offer these cute owlet holders that are sure to be a hit at your baby shower: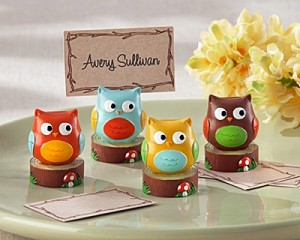 Your guests will be delighted to take their placecard holders home and use them as photo holders. This ensures that they will have a visual reminder of your wedding, baby shower, or other occasion for years to come.