No matter what type of baby shower celebration your guest of honor wants, personalized candle tins make great baby shower gifts for guests as a memento of this special celebration.
Our featured baby shower personalized candle tins feature a variety of adorable baby animals designs that make it easy to find one that works for your shower's theme: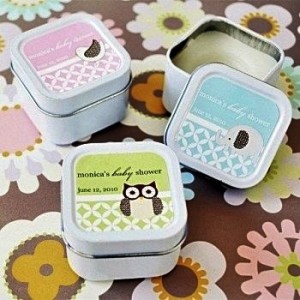 Our design and options are co-ed for either gender, while also having a modern look and feel. These personalized candle tins make an affordable gift option at under $2 per piece.
Rather than spending the time and money to get baby shower favors that guests might not use, portable candles that are available from our e-commerce store in either a square or round shape make practical gifts that everyone will appreciate.