If you're planning for your next business trip, vacation or perhaps even your honeymoon, make sure to carry a stylish personalized toiletries bag with you. It is something really useful while you're travelling to keep yourself organized and fresh. This high-quality bag will impress any treasured friend or family member and would make a great groomsmen gift.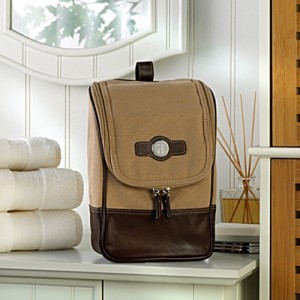 This one consists of small zippered compartments inside to carry your toiletries with a handy hook to hang it on the bathroom door.  The small bag is so compact that it can fit in your suitcase or travel bag easily along with your toiletries inside.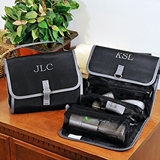 You can also pick one of your favorite colors and designs, whether simple or patterned, for your bridesmaid gifts. Some bags also have a manicure set or travel-sized containers packed in. Thrill your recipients by personalizing the bags with their names, 3 block initials, or even a classy monogram!