The cutting of the cake at your wedding is a tradition that's been going on for hundreds of years. It's about adding sweetness to the lives of two people who have decided to become one for the rest of their lives. Celebrate the same ritual now in an even more creative way with our personalized wedding cake toppers that will add unique charm to your wedding cake. For example, this woodgrain heart design cake topper is perfect for trending rustic weddings: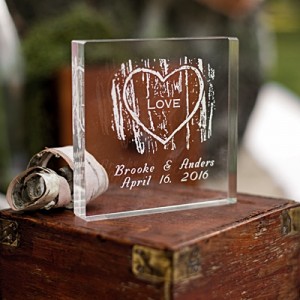 The acrylic cake toppers have various colorful designs to suit your ambience. Personalize them with your names, pictures and other creative ideas like this chevron-striped cake top to make your cakes look even more festive and delicious.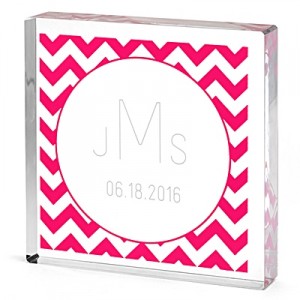 We also offer various other personalized wedding cake accessories such as elegant wedding cake knife and server sets, toasting flutes, and more. Multiple themes and designs are available for you to choose from and to delight the attendants and guests at your wedding reception!